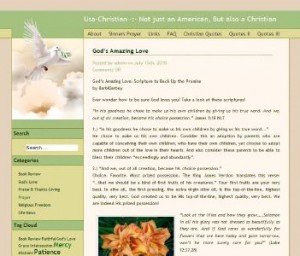 Welcome 2015 and a redesigned USA-Christian.com!
I must admit I liked the "old" theme – except the tiny font – but it was run on an older version of WordPress and I was tired of removing the injected spam headers. So… frowny face to you spammers and at the same time, Thank You for motivating me to get back to blogging!
This year I am going to try to devote more time to blogging, here and other places around the web. Until next post… Have a Great Day and God Bless You!