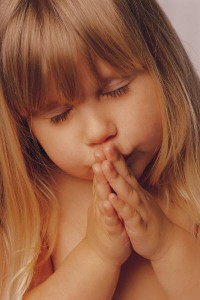 "And he saw that there was no man, and wondered that there was no intercessor." (Isaiah 59:16)
What happens when we don't like someone's actions or words? Usually we speak poorly of them, argue with them, dislike them. We may even ask God to act in vengeance to right the wrong that has been done to us. From a human stand point, that would only be fair.
But in steps grace, the freely given, unmerited favor and love of God. The love that knows no bounds, is longsuffering, and wills that all be saved. Slanderers, murderers, and thieves. Adulterers, liars, and everyone else who does not fit another's ideal of perfection.
So how do you get the sinner to Jesus? Through prayer! And I don't mean just one half-hearted prayer. Pray for them as often as they cross your mind. If you're angry with them, this probably means often. Pray that their spiritual eyes be opened, that their hearts be softened, that their souls be saved. Pray the blood. Pray that the Holy Spirit pours himself out like a flood upon them. When every where they look they just see Jesus.
Smile.
grace [greys]
-noun, verb, graced, grac‧ing.
8. Theology.
a. the freely given, unmerited favor and love of God.
b. the influence or spirit of God operating in humans to regenerate or strengthen them.
c. a virtue or excellence of divine origin: the Christian graces.
d. Also called state of grace. the condition of being in God's favor or one of the elect.
See the full definition of grace on dictionary.com
a synonym for grace is mercy:
mer · cy [mur-see]
–noun, plural -cies for 4, 5.
1. compassionate or kindly forbearance shown toward an offender, an enemy, or other person in one's power; compassion, pity, or benevolence: Have mercy on the poor sinner.
2. the disposition to be compassionate or forbearing: an adversary wholly without mercy.
3. the discretionary power of a judge to pardon someone or to mitigate punishment, esp. to send to prison rather than invoke the death penalty.
4. an act of kindness, compassion, or favor: She has performed countless small mercies for her friends and neighbors.
5. something that gives evidence of divine favor; blessing: It was just a mercy we had our seat belts on when it happened.
See the full definition of mercy on dictionary.com
"that all be saved"
2 Peter 3:9, KJV "The Lord is not slack concerning his promise, as some men count slackness; but is longsuffering to us-ward, not willing that any should perish, but that all should come to repentance."
Click Here to visit BibleGateway.com and read this verse in other translations!
"perfection"
Romans 3:23 KJV "For all have sinned, and come short of the glory of God;"
Click Here to visit BibleGateway.com and read this verse in other translations!
©BarbiDarbey – Original Post Date: September 13, 2006 – Share Freely – Do Not Sell